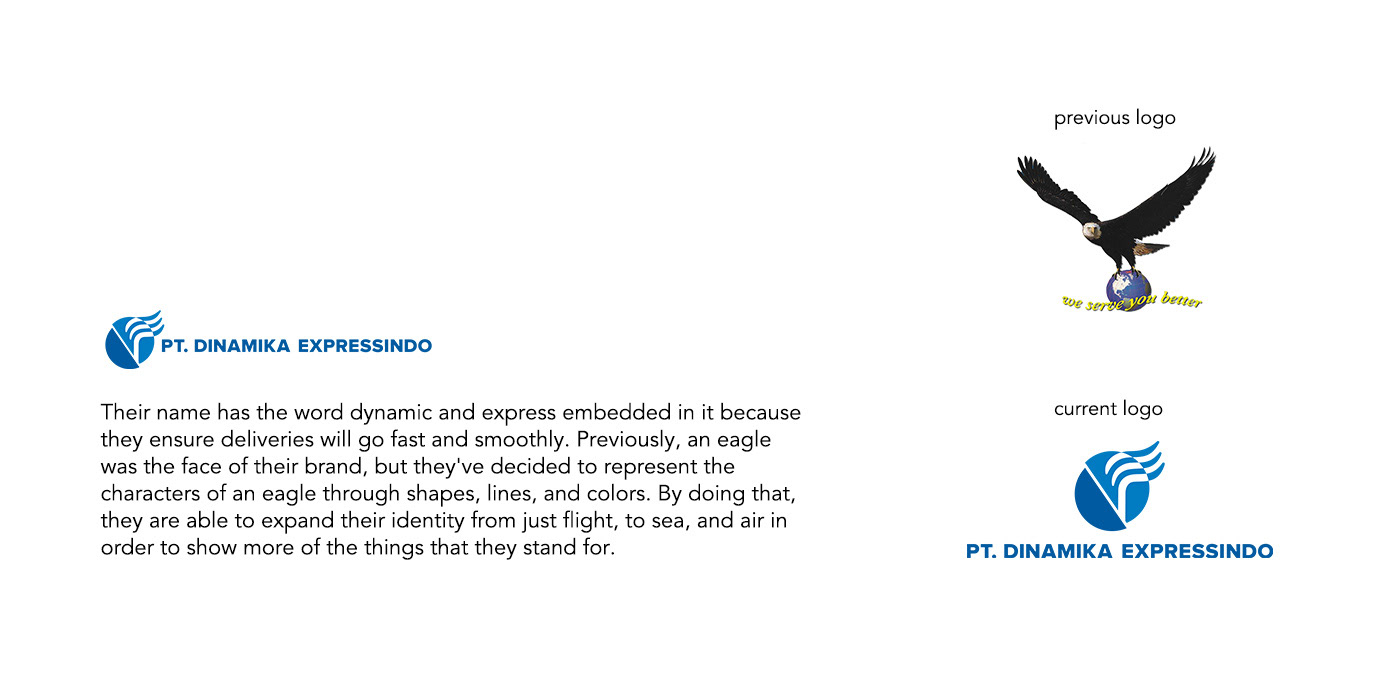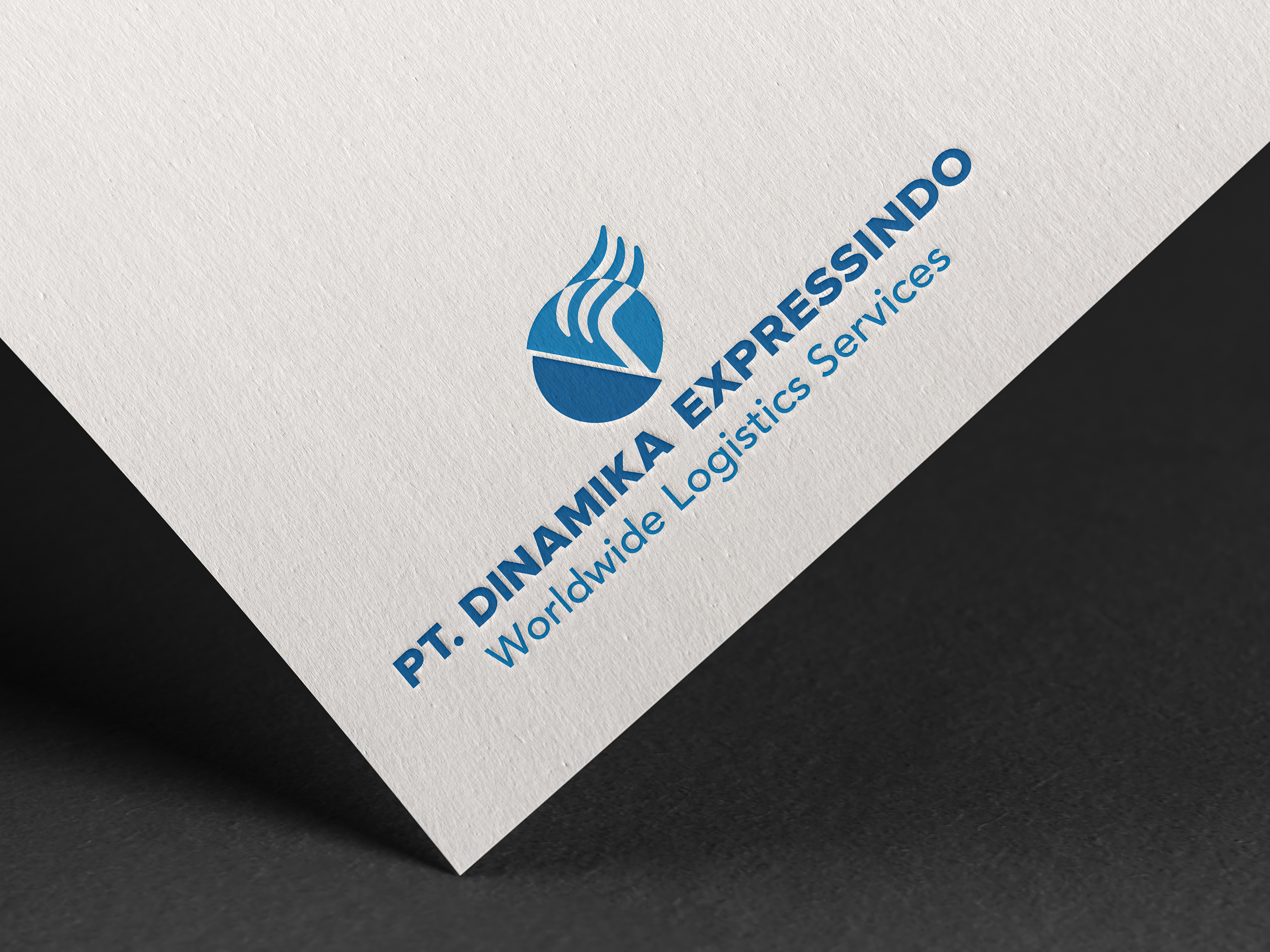 The color blue is selected to show professionalism, trustworthiness, loyalty, and security. The logo is based on a round shape to show friendliness and an all around customer service. 
It is divided into 2
parts, thus creating dual layer shapes that convey
 their willingness in taking the extra step to give a better service.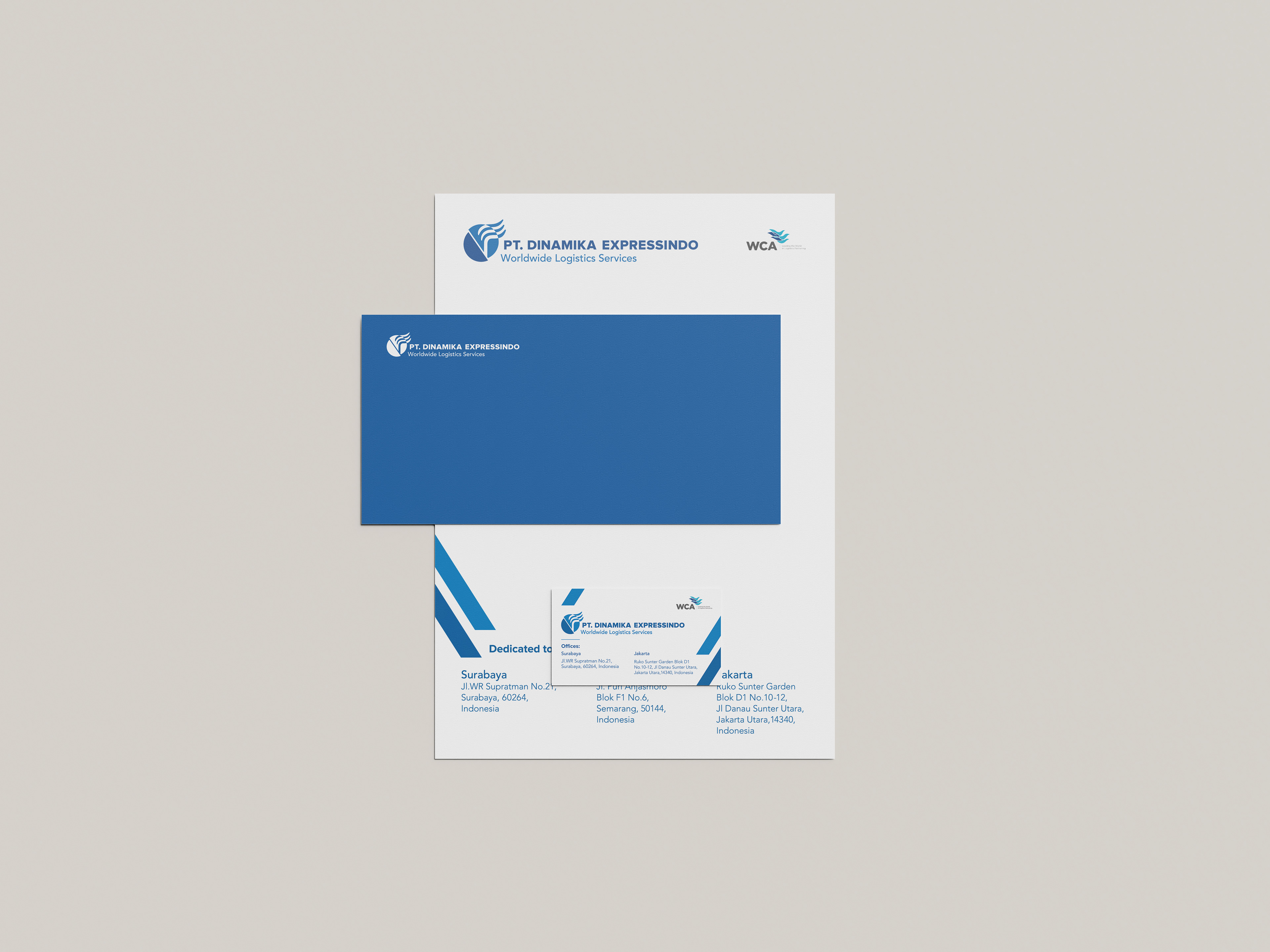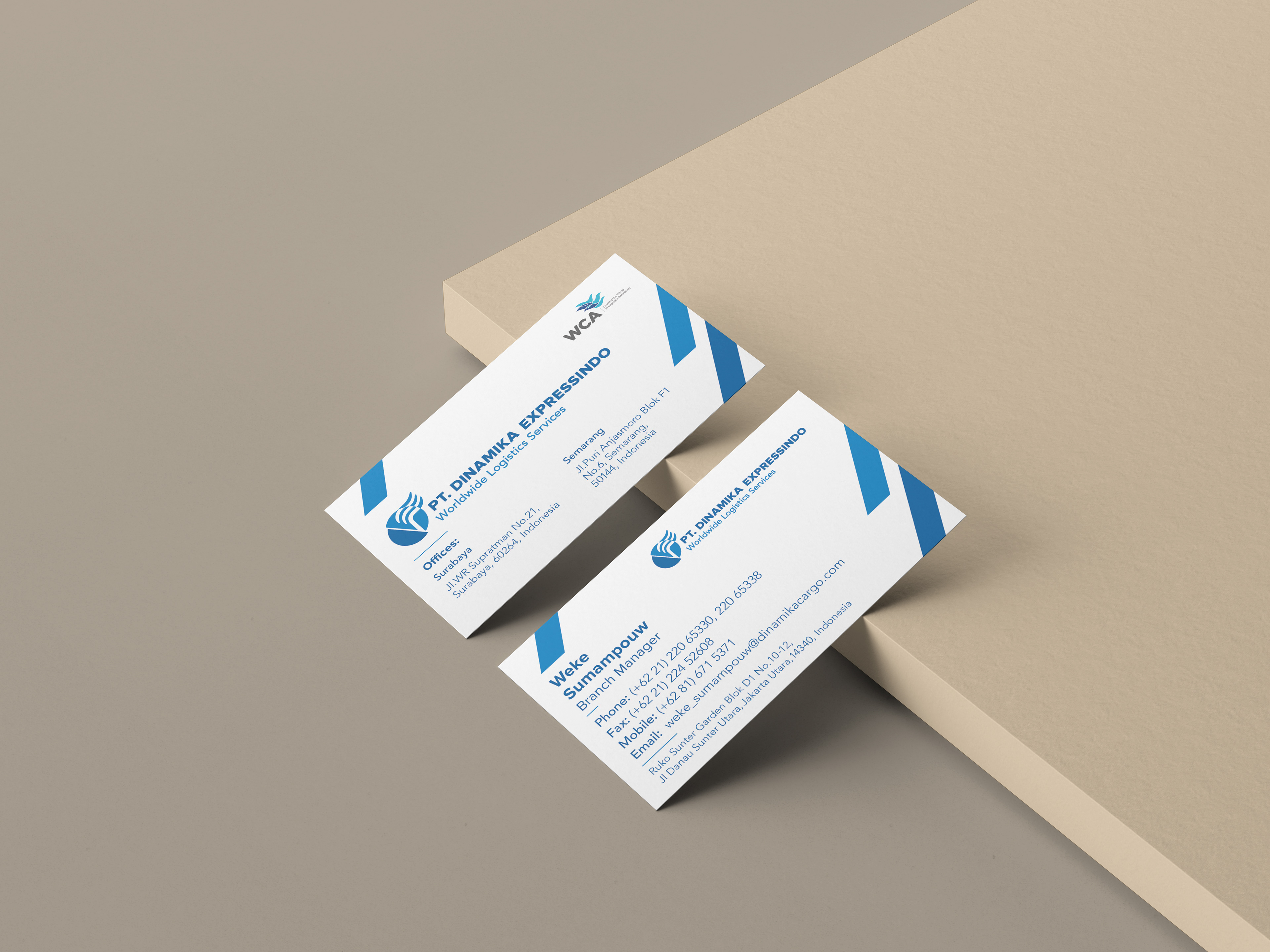 The three marks are an abstracted
visual of a flying eagle and each mark also conveys each mode of transport (air, sea, land). 
On top of that, the mark creates an impression of the letter E along with the lighter colored semi-circle shape that creates the letter D for Dinamika Expressindo.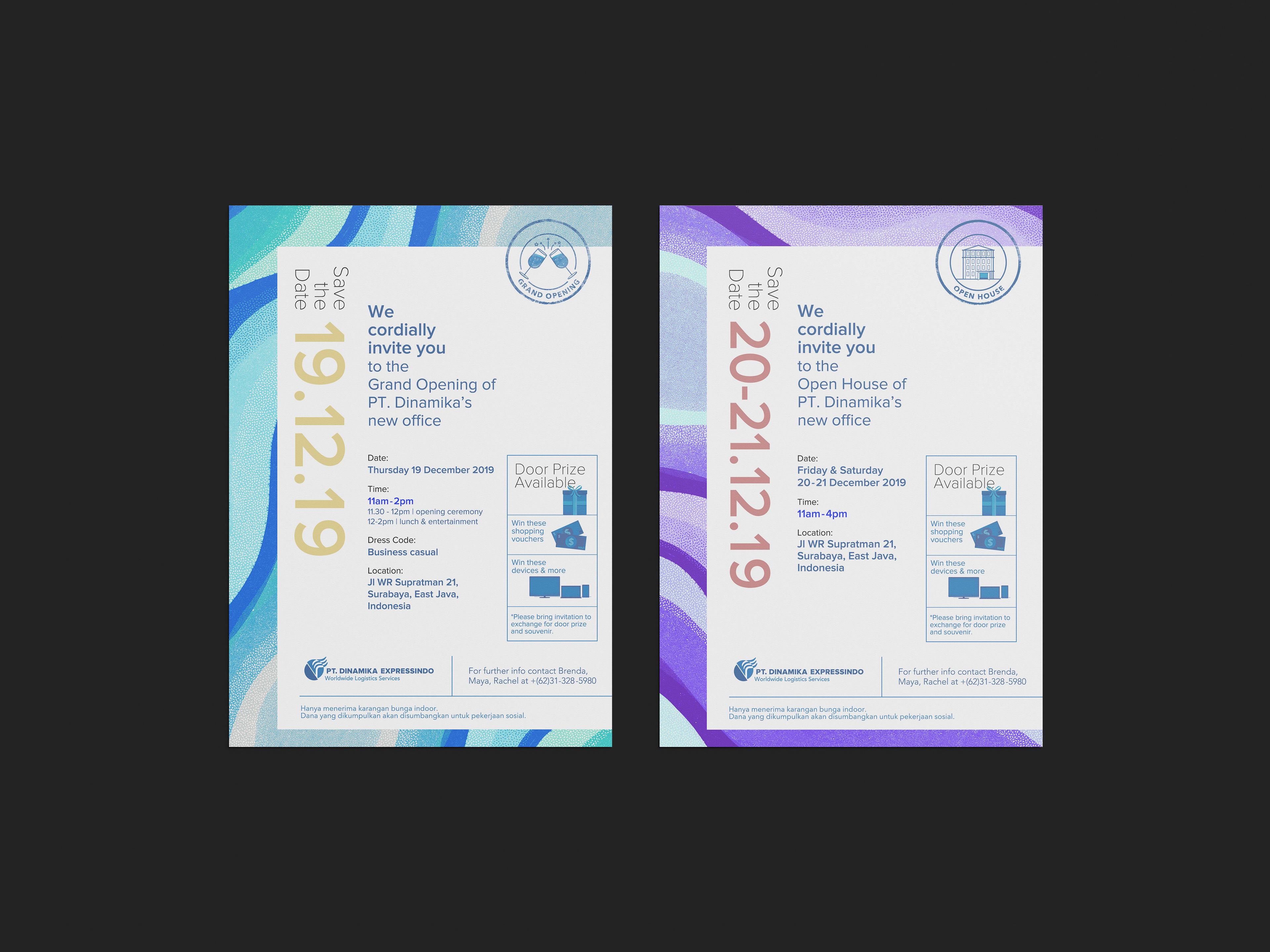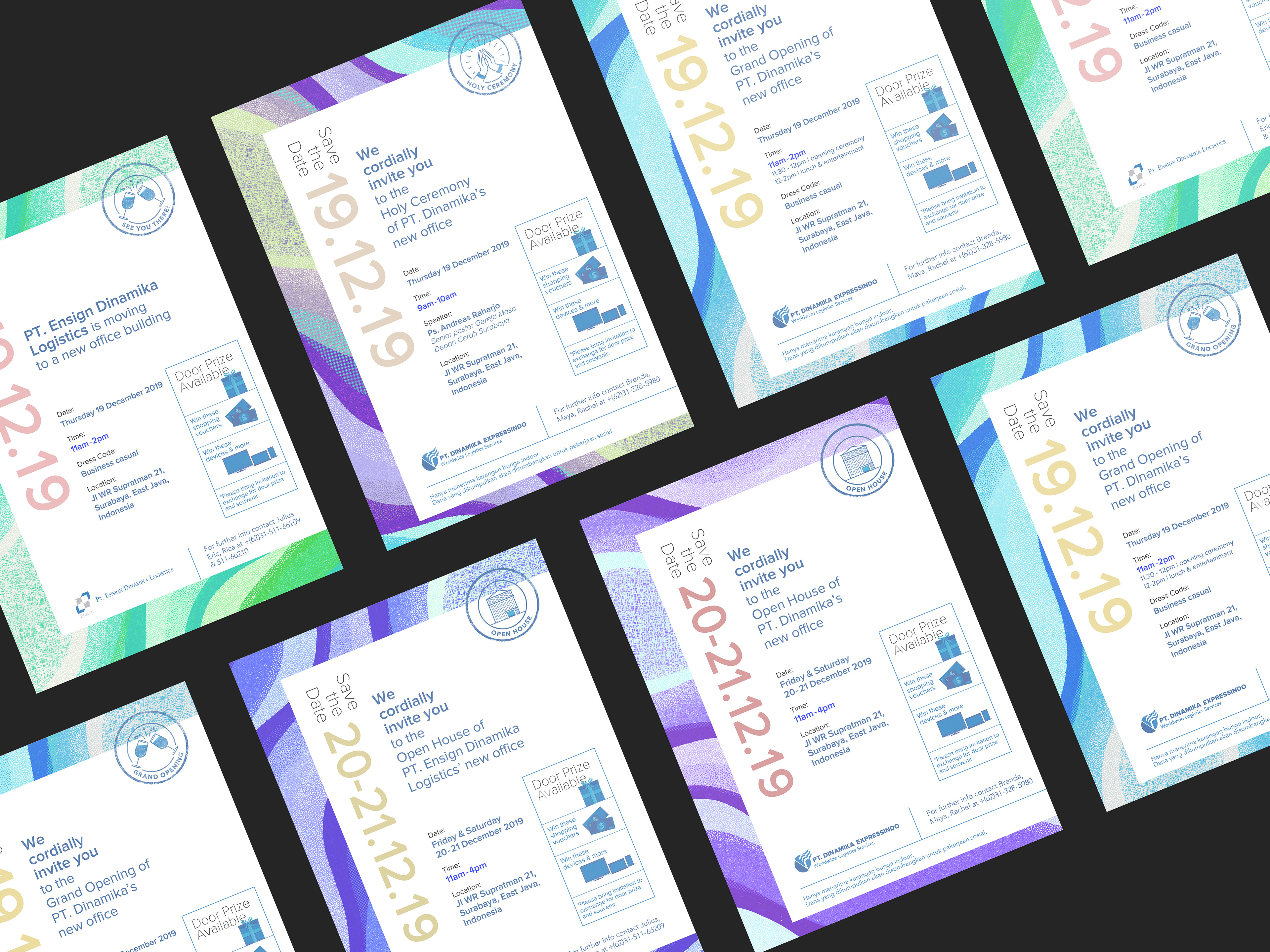 The mark also inspires the wavy pattern that illustrates the ocean and air while the textures in the pattern represent land
.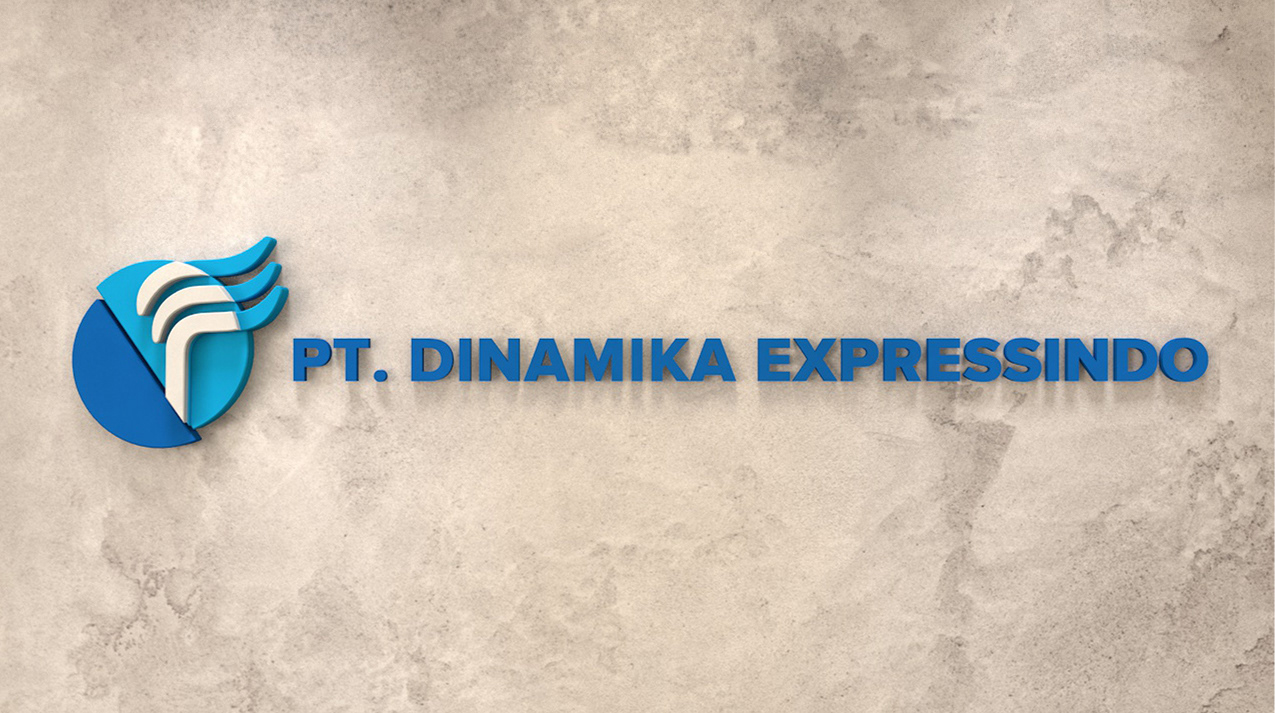 Client: PT.
Dinamika
Expressindo