A brand identity refresh for one of Indonesia's leading forwarding companies highlights the dynamics of their stellar service.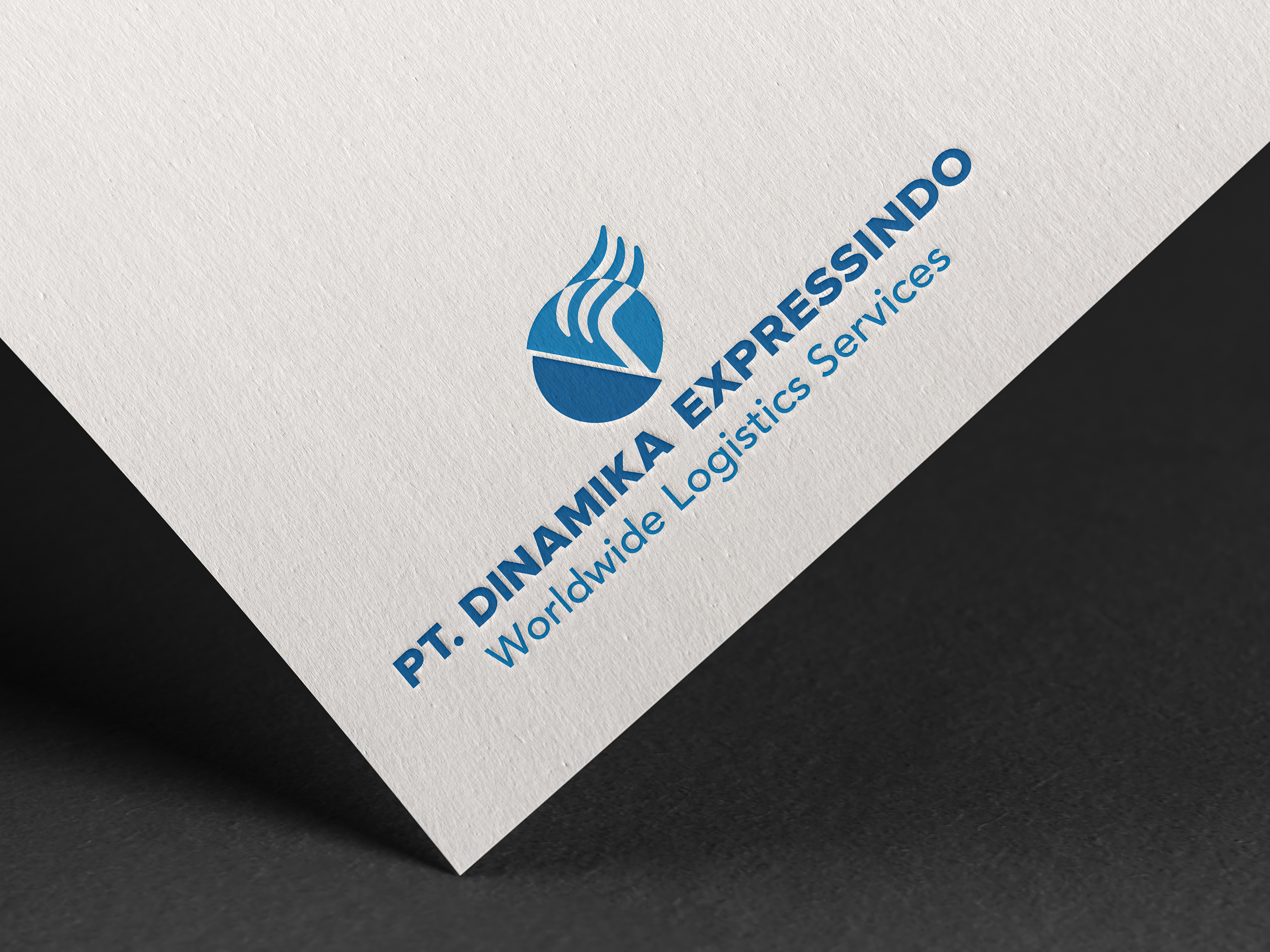 For more than 25 years, PT. Dinamika Expressindo has been one of  Indonesia's leading freight forwarding companies. They are known for their all around service that includes air freight, sea freight, warehousing, domestic and brokerage services. 
With their recent celebration of moving into their brand new office building, the PT. Dinamika Expressindo sees it as a good opportunity to give their identity a new look while still keeping the essence of an eagle to commemorate their previous logo. Meanwhile, it was also important that their new identity is able to represent more of the things that they stand for, such as their kind of stellar service, their unique specialties, and the dynamic of their company. ​​​​​​​
Hence, the result is an abstraction of an eagle by representing the characters of the animal through shapes, lines, and colors. By doing that, the new logo is able to expand the meaning of their identity from just flight, to sea, and air. Moreover, the roundness and the curves of the new logo are meant to portray the dynamism of their work while the choice of colors is meant to convey their outstanding service.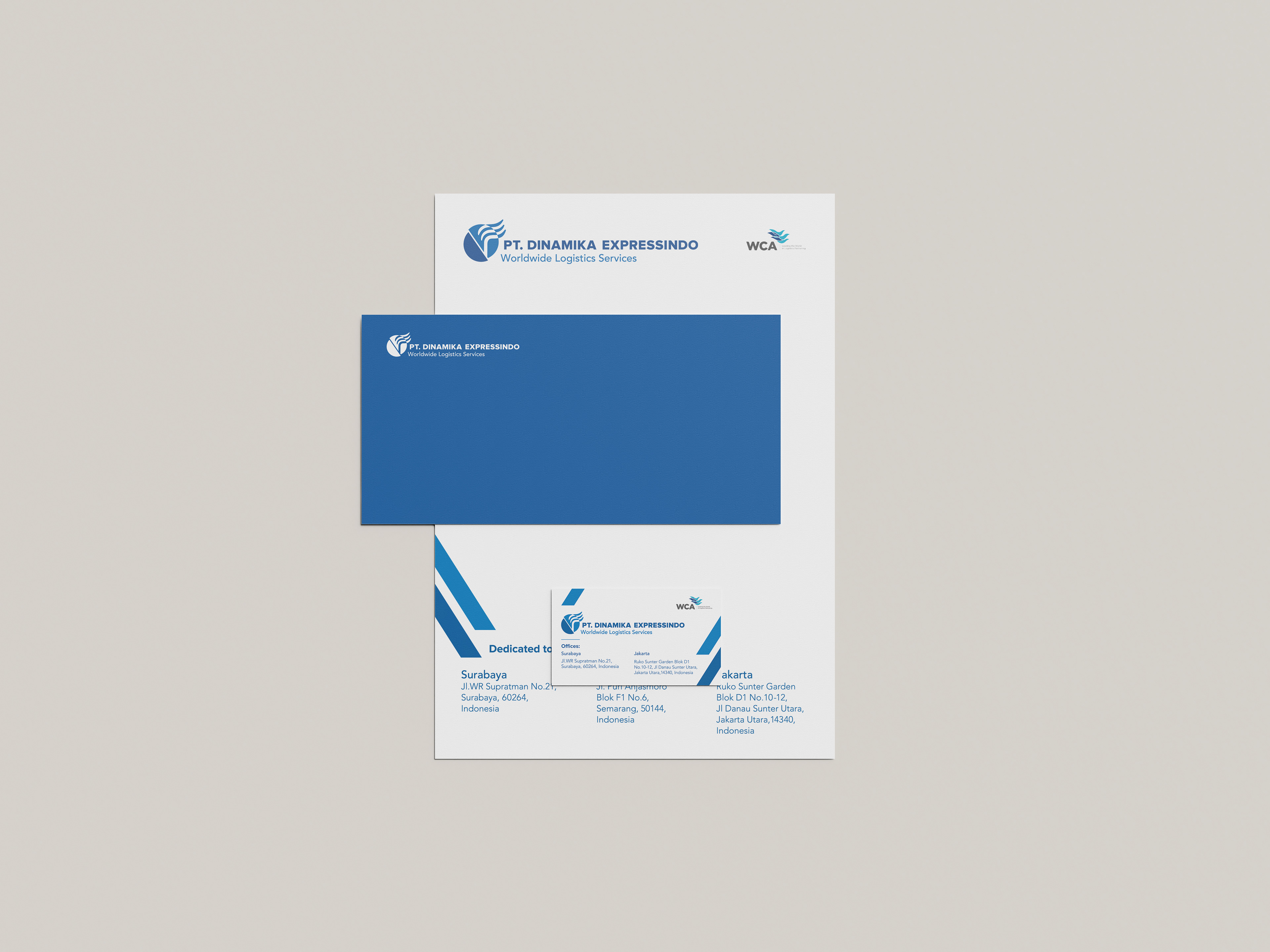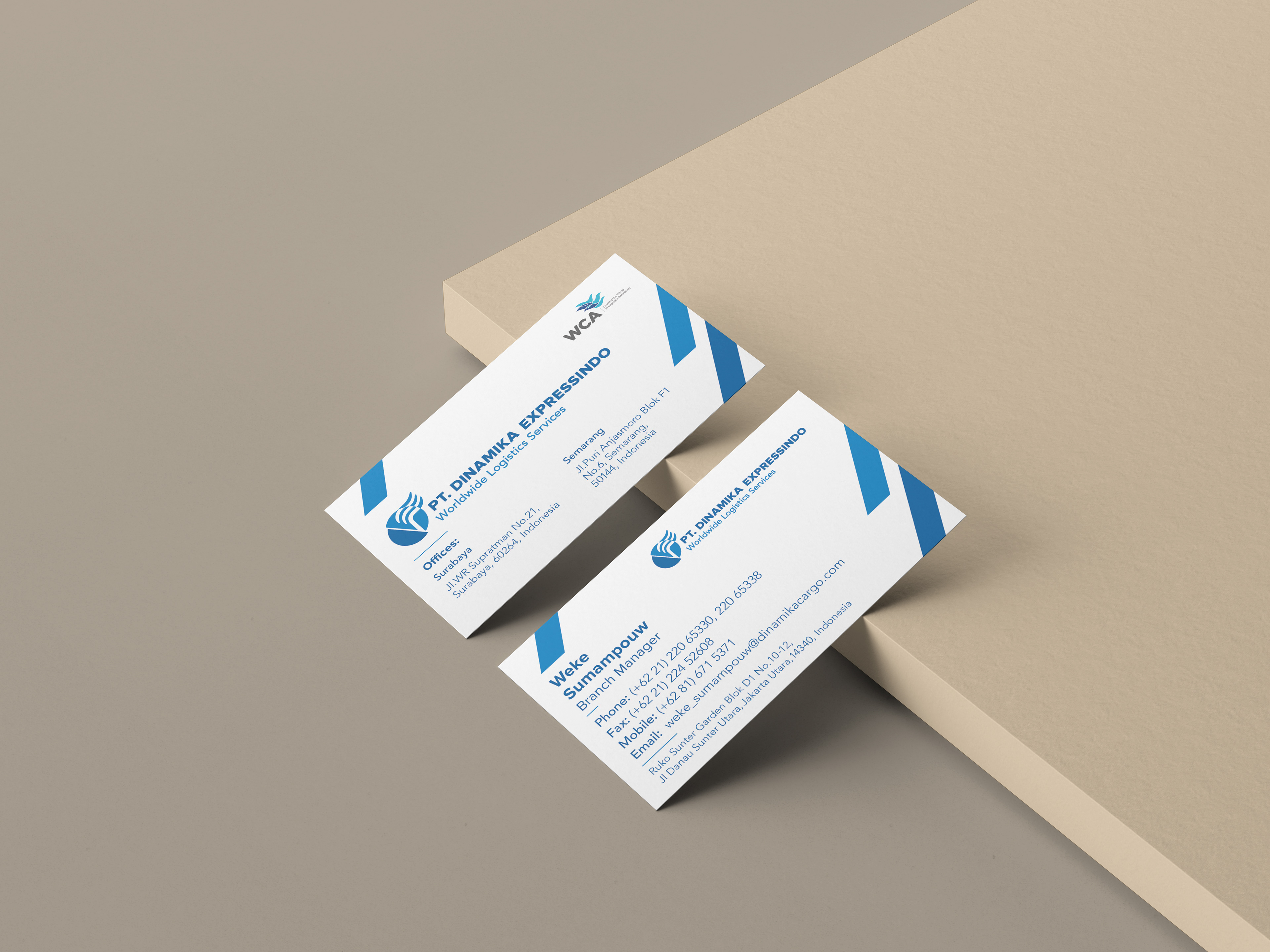 Additionally, the mark creates an impression of the letter E along with the lighter colored semi-circle shape that creates the letter D for Dinamika Expressindo.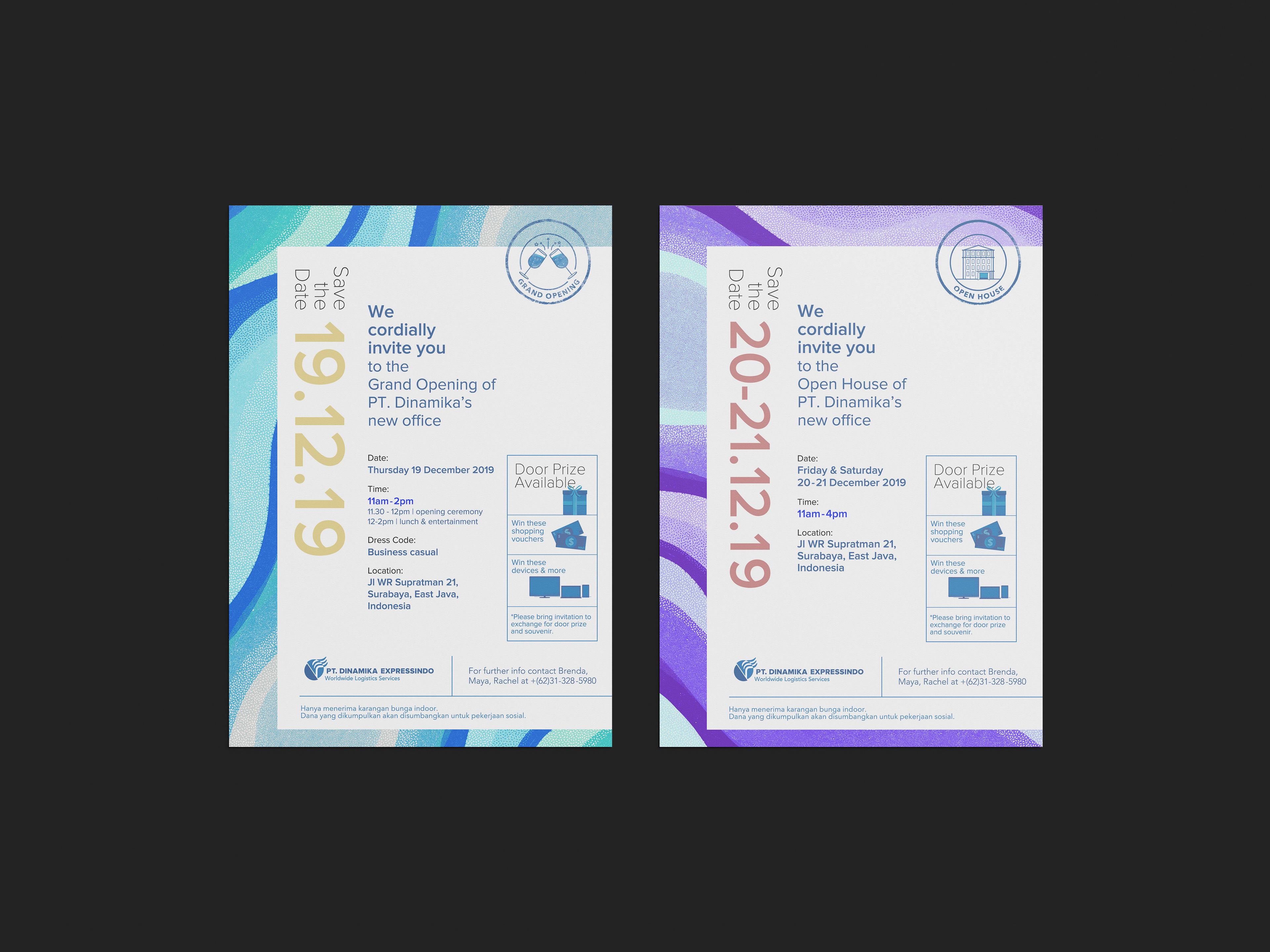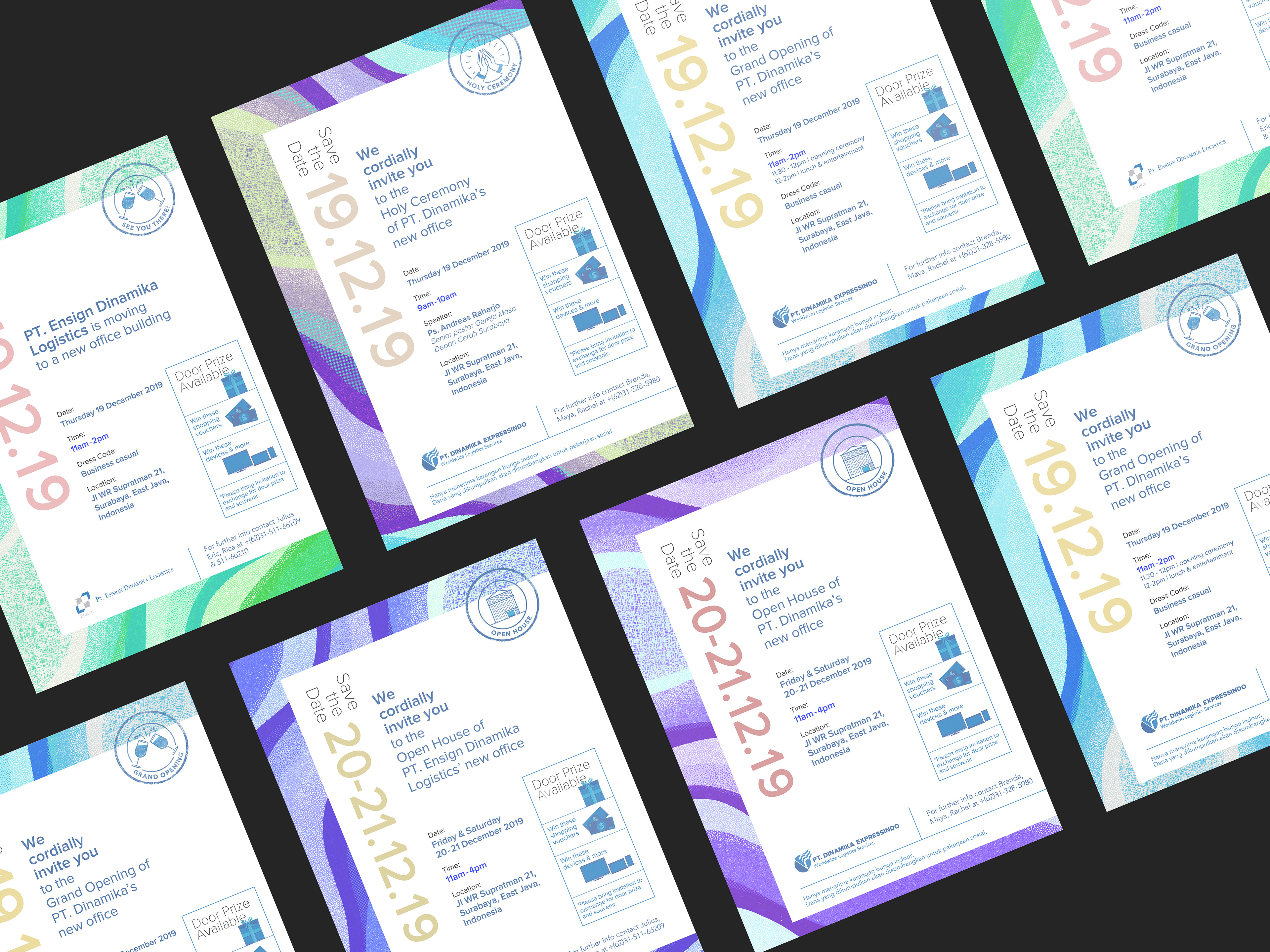 To tie it all together, they wanted to celebrate their new office and new identity with a series of invitations that are made using a custom background that is inspired by the movement of the water, the sky and the wings of an eagle.